Make a Stand with us and help end Human Trafficking!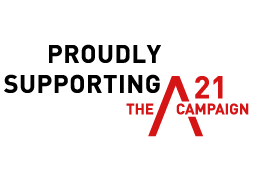 We are a family run business and we feel blessed to live in Australia being such a comfortable lifestyle compared to so many other places around the world. We enjoy such freedom that it's easy to take it for granted. So it's hard to imagine that right now in these modern times that human trafficking is the fastest growing crime in the world. I have two beautiful young daughters and l find it very disturbing and confronting that women and even young girls are being taken hostage and sold into human slavery.
We want to make a stand for those most taken advantage of, typically it's always those who struggle to stand up for themselves that suffer the most, namely women and children. We would love for you to join us in promoting this cause, see the video below and the official website showing just how wide spread and out of control human slavery is. Join us in the fight for justice. Share the video and if you need any more information check out the video link below to see what positive things are currently being done to combat this problem. 
Every dollar you spend at Squeaky Clean we pledge to donate a percentage of our profits to help fund the freedom of those caught up in human trafficking. I know it seems like an overwhelming problem but if we just do our bit, a very small part, it will add up to a very significant impact against this problem and help some very desperate people. 





by