DISCOVER 5 REASONS WHY YOU SHOULD CALL SQUEAKY CLEAN FOR YOUR WINDOW CLEANING NOW….
1. Transparent Quoting Method
Consistent – Based on how many windows and their size. Therefore it eliminates the fluctuations in price.
Accountable –
Due to the transparent nature of the quote, it's easy to see if it's calculated correctly.
Fair –
Because it's based on a sliding scale of how many windows you have and their size and not on a particular
window cleaner
's judgement or speed. Calculated the same way every time.
Competitive –
Unlike other
window cleaning Melbourne
companies where you can be charged based on what suburb you live in, or how busy the company is with seasonal work, we stick to the same method thus being very competitive year round and no matter where you live.
---
2. Experienced and comprehensively trained staff
People Focused Staff –
We don't train our staff to be nice we just hire nice people. Our current staff average 8 years experience each, so they all bring a wealth of experience.
The Very Best Training –
We follow comprehensive training procedures that all
window cleaning
staff follow. This is to ensure our staff excels at even the most challenging glass.
Security –
Rigorous screening process is applied to all new staff coming on board to ensure the people in your home and business can be trusted.
Industry Recognised Licenses –
They receive external training such as OH&S courses and Industry Recognized Red and Yellow cards, working at height certification and attending WorkSafe Seminars.
---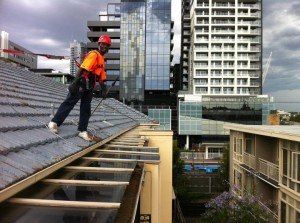 3. The Latest Technology
Safe Squeegees –
Plastic tipped squeegees so as not to scratch your window frames.
No Drips –
Microfibre cloths to ensure that there are no drips or smears left behind.
 Squeaky Clean Windows –
Scientifically formulated window cleaning solution. We don't use cheap Ammonia based cleaning solution on internal windows, as ammonia is known to stain carpets and damage polished floors. You would be surprised to learn that most cleaning companies do in fact use ammonia.
Patented Ladder Covers –
No marks or damage of any kind is left on your premises when ladders are required.
---
Shoe Covers –
Slipped over the cleaner's feet to ensure no dirt is brought in on your floors.
Personal Property –
Trained in taking extra care to remove all property items away from window sills to ensure no accidental damage.
Blankets –
Placed down under window sills where required to protect any particularly sensitive flooring from getting wet.
Security –
Sensitive to your security needs and your children's and pet's safety by shutting all doors and gates.
---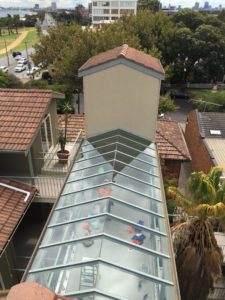 5. Excellent Customer Service
On Time –
Committed to always being on time to appointments made with you, as we understand your time is valuable.
Uniformed –
Neat and clearly recognisable uniforms.
Communication –
Great communication skills that will assist in facilitating exactly what you need.
Accurate Expectations –
Comprehensive quote provided at no charge outlining exactly what you can expect from us to you.
Messages –
Should we miss your call we will always get back to you on the same business day.
Our friendly and courteous staff at Squeaky Clean window cleaners in Melbourne are waiting to take your call at 1800 98 28 26